Saturday, September 26, 2009
Today 3pm The BASSMENT In-Store w/ Poison Pen & Immortal Technique, Also Ozone & Wrek! 3333 N. Touhy Ave.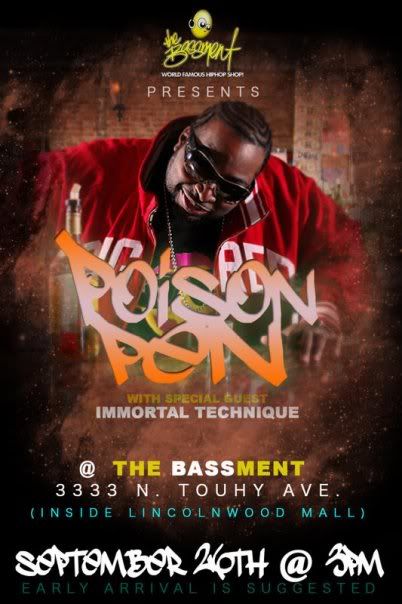 Posted by

Shon Roka
at 2:16 PM
No comments:


Friday, September 25, 2009
WORLD PREMIER! HELLAWEEN II RETURN OF THE FREAKS! 2008 TRAILER!
FRIGHTS, CAMERA, ACTION]!!!

FEED BACK IS MUCH APPRECIATED!
Posted by

Shon Roka
at 3:14 PM
No comments: